Snorkel to Molokini Crater &
Then Snorkel With Turtles!
No tour is ever the same! And no snorkel adventure is ever boring! The unique design of the Maui Magic allows access to destinations that other boats can not. The Maui Magic explores more of the coastal waters around Maui, Hawaii allowing you to see beautiful tropical fish, colorful corals, Spinner and Bottlenose Dolphins, Green Sea Turtles and even seasonal Humpback Whales! Along the way, you get to explore Maui's dramatic coastline that only a few boats travel to!
Our morning Maui snorkel tour to Molokini Crater and second turtle destination, focuses on a fun underwater adventure, with fewer passengers on board.
FIVE BIG STARS for Maui Magic Snorkeling and the crew!! My fiancé and I wanted snorkeling and whale-watching while we were in Maui, and we definitely got both plus some sea turtles with Maui Magic. They take fewer people than other big boats, and it was nice not to have a huge crowd. Having been on several other boats, we were impressed with the amount of food and beverages available. for DEFINITELY RECOMMEND!!!! Keep it up, Maui Magic, and hope to see you again in the future!!
A few reasons I gave these guys five stars. But the main one is customer service. This team is very focused on making our experience perfect. This boat is smaller and thus the attention to you is the reason you want to book with these guys. And they are relaxed, calm, terrific sense of humor and overall vibe is awesome.
Thank you to the crew of the Maui Magic! Our group had a fantastic time on our snorkel trip to Molokini and Turtle Cove. Katie was amazing! She made a point to talk to everyone and also called everyone by name. Captain Charlene was great too! We can't wait to come back!
Maui Magic is the best Snorkeling Boat in Hawaii! Katie and the boys make you feel like you've known them forever. They were kind, helpful and could not do enough for you. Not only was the snorkeling excellent, the food was delicious. Breakfast and lunch are included. Recommend this to everyone!
The experience in Maui magic is truly one to remember. But what caps it off is the great crew of this boat who go the extra step to make sure you are comfortable.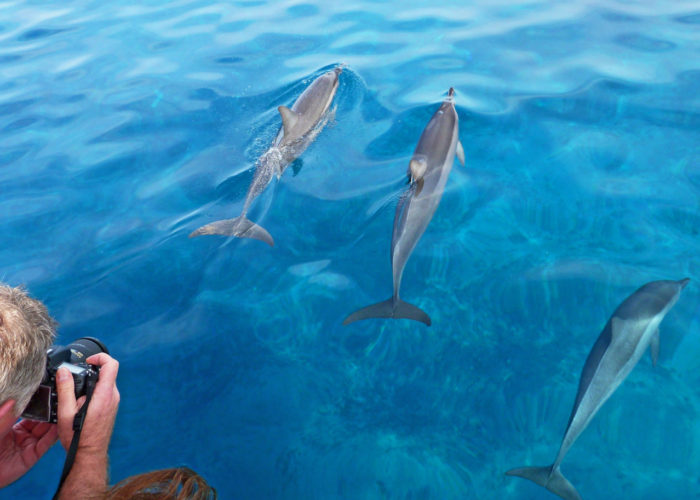 Get a chance to watch Spinner Dolphins and Pacific Bottlenose Dolphins ride alongside the boat (when Mother Nature permits). We also choose a second spot where you can often snorkel with turtles. Weather always dictates our snorkel sites but destinations include:
Molokini, La Perouse, Pu'u Olai, Turtle Arches or Turtle Town, Olowalu, and the beautiful Coral Gardens.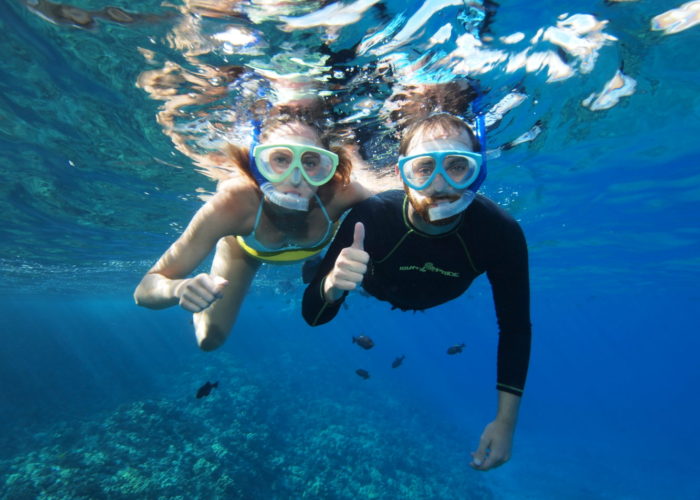 Maui Magic is a faster boat that is designed for adventure with a more exclusive snorkel setting. Maui Magic goes to multiple exotic destinations along the West Maui Coastline. We take a smaller number of passenger and have a personal attentive crew. This trip is not recommended for children under the age of 5. Just a few of the things that make this tour unique!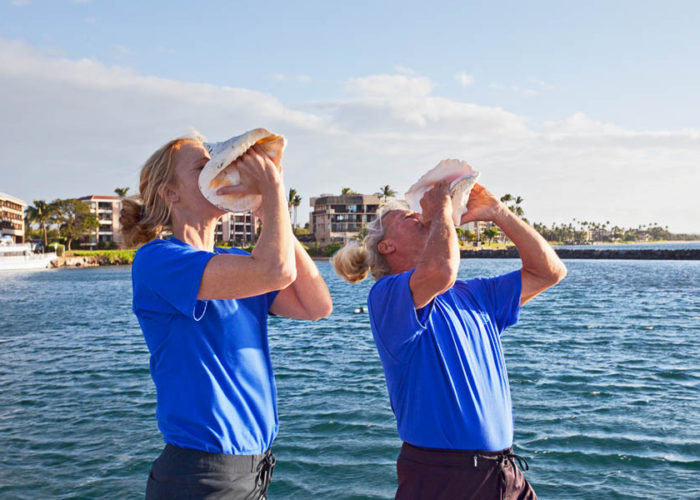 This Morning Adventure Snorkel, is not your average Molokini snorkel tour. Our crew begins the day with a traditional blowing of the Hawaiian Conch Shell. This is a true Hawaiian experience, with your captain sharing interesting and unusual facts about Maui's history, legends and culture. Visit two sites on your tour and maximize all that Maui has to offer. Different from her sister boat (The Four Winds II) which is more kid friendly.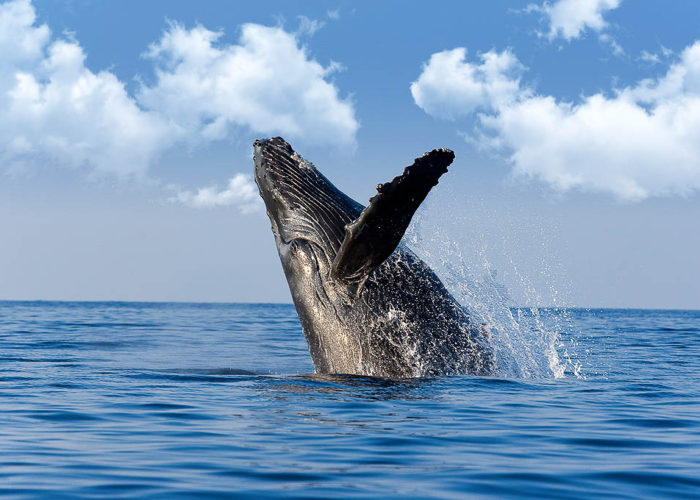 Every year, from December -March, we feature a combination Adventure Snorkel and Whale Watching tour. Experience the fantastic displays of the Humpback Whales in action and  enjoy snorkeling at two different locations! Watch whales and explore amazing underwater adventures like getting to swim with Hawaiian Green Sea Turtles.  All of this in ONE amazing tour!

Maui Classic Charters:
For over 30 years, Maui Classic Charters has been treating people to some of the best snorkeling in Hawaii. Our company prides its self on safety and standards for quality customer service. Our pledge is to provide you with a fun experience and to make your Maui vacation truly memorable!
Maui Magic:
The Maui Magic, is our smaller faster power catamaran that goes to two snorkel destinations daily. Check out the Maui Magic if your in for an adventure!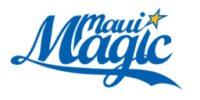 Four Winds II:
Our sister catamaran, the Four Winds II, is specifically designed for comfort, it is stable and offers more room than most other boats in Maui.